Leo Frank and the Birth of the ADL Anti-Defamation League of B'nai B'rith
______________________________________________________________________________
See also :
Leo Frank Case
Leo Frank on Balder Ex-libris
ADL on Balder Ex-libris
The Murder of Mary Phagan – Miniseries
www.leofrank.org
Murder in Georgia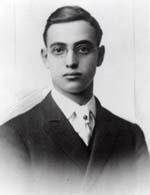 Leo Frank (JEW) was a bisexual pedophile, president of B'nai B'rith Atlanta (think of the name ADL of B'nai B'rith when you think of Leo Frank) and a drug addict, who managed a pencil factory in Atlanta in 1913. One day he demanded sex from a 13-year-old employee named Mary Phagan, and then brutally raped and murdered her.
Frank, and an illiterate black handyman, dragged the body to the basement where they were going to burn it in the factory furnace the next day. That night a watchman finds the body ' calls the police ' Frank is arrested ' and found guilty and sentenced to hang. The governor commutes the sentence and Marietta's finest families broke into jail and lynched him.
Today the Jewish community hails Leo Frank as an innocent martyr, a victim of anti-Semitism.
The Victim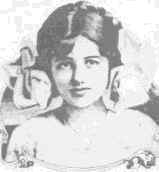 Mary Phagan
A 13-year-old employee of the National Pencil Factory, in Atlanta, was murdered.
The Murderer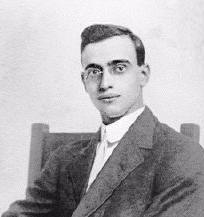 Leo Frank
Frank was a Cornell-educated Jew raised in New York City, living in Atlanta. President of his local B'nai B'rith, active in civic affairs, a local socialite, he was Phagan's supervisor at the National Pencil Factory.
Frank was a sexual pervert who was both homosexual and preyed on young girls. He forced employees to have sex with him.