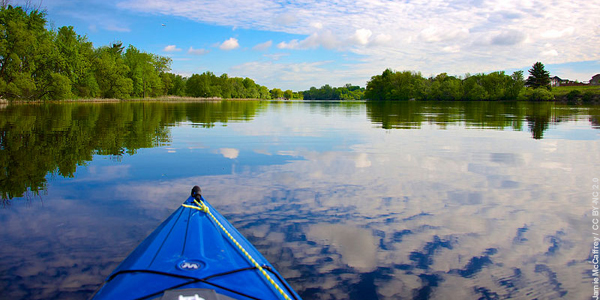 Now is your chance to protect every lake and every river in Canada.
Prime Minister Justin Trudeau just announced the start of a major review of our water laws.
As you canoe, camp and cottage with your family this weekend, take a moment to safeguard all the lakes and rivers that are so essential to life in Canada.

Four years ago, the Harper government removed protections from 99% of the lakes and rivers in Canada. Harper gutted the laws that protect freshwater in Canada, including the Navigable Waters Protection Act, the Fisheries Act, the Canadian Environmental Assessment Act and more.
This paved the way for industrial projects that could threaten water. Water sources for municipalities and Indigenous communities are vulnerable to dams, mining, pipelines, logging, fish farms, liquefied fracked gas terminals and more.
Lakes and rivers in Canada must be protected under federal legislation. But Big Oil, which lobbied the Harper government to exempt mega-pipelines from regulation under the Navigable Waters Protection Act, doesn't want these protections restored. So right now they are using their deep pockets and political connections to lobby our new government to keep things as they were under Harper.
That's why it's critical that you speak up now. The federal government is asking for your input on its review of two key pieces of legislation by July 20, 2016.

Tell the Trudeau government to stand up to Big Oil. Let's protect every lake and every river!
Thanks so much for taking action.


Maude Barlow
National Chairperson