Szanowny Panie Piotrze,
na pewno zna Pan kanadyjską działaczkę Mary Wagner, która dużą część swojego życia spędziła w więzieniu za to, że rozmawiała z kobietami przed placówkami aborcyjnymi. Oferowała im pomoc i prosiła, by nie mordowały swojego dziecka, a także modliła się w tych miejscach. Inną działaczkę, Lindę Gibbons skazano na pół roku więzienia za to, że chodziła przed placówką aborcyjną z plakatem, na którym widniało zdjęcie płaczącego dziecka i napis "Dlaczego mamo? Przecież mogę dać tyle miłości". Teraz kary za podobne działania mają być dużo wyższe. Proszę zapoznać się z materiałem na ten temat.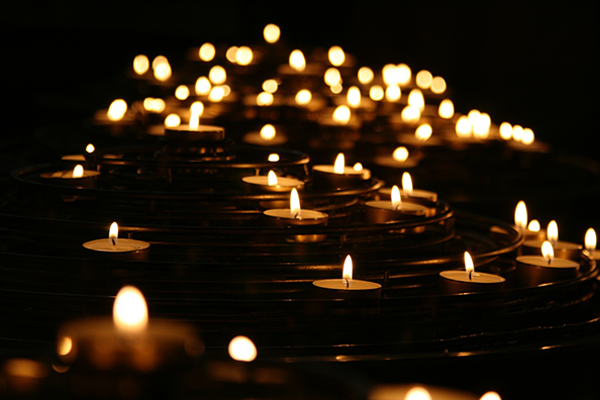 10 lat więzienia za modlitwę
Pół roku więzienia to dla kanadyjskich biznesmenów aborcyjnych za mało! Kanadyjska Izba Gmin wprowadza bowiem ustawę, która przewiduje karę aż 10 lat więzienia dla każdego, kto "próbuje uniemożliwić lekarzowi czy pielęgniarce wykonywanie swoich obowiązków lub umyślnie utrudniać i ingerować w legalny dostęp innej osoby do aborcyjnego ośrodka". Czytaj całość >
Aborcja główną przyczyną śmierci na świecie
W zeszłym roku na całym świecie na skutek aborcji zabito aż 42,6 miliona dzieci. Dane pochodzą z raportu "Worldmeter". Wynika z nich, że liczba dzieci zamordowanych przed narodzeniem jest znacznie wyższa niż śmierci z powodu chorób czy wypadków drogowych. Liczba zgonów z innych powodów wynosi razem 58,6 miliona. Czytaj całość >
Herod idzie na całość
Są sprawy, dla których Jarosław Kaczyński jest w stanie iść na całość i podjąć ryzyko polityczne i osobiste – przynajmniej tak deklaruje. Taką sprawą ewidentnie nie jest pełna ochrona dzieci poczętych, które są bezkarnie mordowane. Zabijanie najmłodszych i najbardziej bezbronnych ludzi panu prezesowi najwyraźniej nie przeszkadza i tu jest zwolennikiem zgniłych kompromisów ze złem, co niejednokrotnie udowodnił w swoich wypowiedziach i działaniach, a raczej braku potrzebnego działania. Czytaj całość >
Drag queen w szkołach
Drag queen to taki sam zawód jak piosenkarz czy aktorka? Tak uważa poseł Anna Maria Żukowska z Lewicy, twierdząc, że nie widzi przeciwskazań, by takie osoby spotykały się z dziećmi w szkole w ramach zajęć. Te słowa padły w związku z odrzuceniem przez lewicowych polityków zmian odnośnie zajęć dodatkowych w szkole. Czytaj całość >
Szkoły Katolickie współpracują z klinikami aborcyjnymi
Informacje na ten temat ujawniła w swoim raporcie organizacja "Students for Life". Okazuje się, że w roku 2020 spośród 237 placówek aż 22 katolickie szkoły i uniwersytety w USA współpracowały z Planned Parenthood. Formy wsparcia dla organizacji aborcyjnej były różne, obejmowały między innymi kierowanie uczniów na staże i różne formy reklamy. Czytaj całość >
Szanowny Panie Piotrze, już wkrótce w Kanadzie zupełnie zakazana będzie nawet modlitwa przed ośrodkiem aborcyjnym. O zaoferowaniu kobiecie pomocy nie mówiąc. Organizacje aborcyjne mogą odtrąbić sukces. Kobietom nie będzie się pomagać. Będą czuły się samotne, opuszczone, a w głowie będą mieć slogany, że pomoże im jedynie aborcja. W Polsce wiele osób również chciałoby do tego doprowadzić, ale my działamy, aby do tego nie dopuścić. Liczymy na Pańską pomoc!
Z wyrazami szacunku,
Mariusz Dzierżawski
Fundacja Pro – Prawo do Życia
Popierasz to co robimy? Możemy dotrzeć do opinii publicznej tylko dzięki wsparciu naszych Darczyńców
® Fundacja Pro – Prawo do Życia, 2021