Szanowny Panie Piotrze,
nienarodzone dzieci nie są ludźmi, a syndromu postaborcyjnego nie ma – takie zdania często padają z ust zwolenników aborcji. O tym, że są to kłamstwa na pewno nie trzeba Pana przekonywać. Jednak w rzeczywistości sami zwolennicy aborcji zazwyczaj wiedzą, że zabijane dzieci są ludźmi. Przyznawał to zmarły aborter Romuald Dębski. Wiedzą, to również Francuzi, którzy wprowadzają prawo pozwalająca na nadanie imienia i nazwiska dziecku zmarłemu w wyniku poronienia. Proszę przeczytać materiał na ten temat.
Dzieci po poronieniu będą miały imię i nazwisko
Niestety nie wszystkie dzieci we Francji zmarłe przed narodzeniem są traktowane jak ludzie. 200 tysięcy niechcianych lub chorych dzieci jest mordowanych i traktowanych jak odpady medyczne. Czytaj całość >
Syndromu postaborcyjnego nie ma?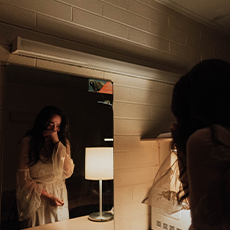 Media z lewej strony wręcz prześcigają się w zapewnieniach, iż aborcja nie powoduje złego samopoczucia, a już w ogóle żadnego syndromu poaborcyjnego. Przecież – jak twierdzą – nie mamy tu do czynienia z człowiekiem! Tymczasem, w październiku 2020 roku, gdy aborcjoniści za wszelką cenę próbowali utrzymać okrutne prawo aborcyjne obowiązujące wtedy w Polsce, ukazał się wywiad z kobietą, która urodziła dziecko z wadą letalną. Czytaj całość >
Czym jest syndrom ocaleńca?
Kim jest ocaleniec? To ktoś, komu groziła śmierć, jednak "cudem" przeżył, czy to uczestnicząc w wojnie czy też ciężkiej katastrofie komunikacyjnej. Taki człowiek boryka się często z wyrzutami sumienia z powodu faktu, że to nie on zginął, a inni. Powinien cieszyć się, że żyje, ale nie potrafi. Ocaleńcem może być, a nawet coraz częściej jest człowiek, któremu w okresie prenatalnym groziła śmierć z rąk własnej matki. Czasem również ktoś, kto żyje i od początku miał żyć, jednak w wyniku aborcji zginęło jego rodzeństwo. Czytaj całość >
Opinia prawna dotycząca szczepienia na Covid-19
Niedawno w mediach zaatakowano Małopolską Kurator Oświaty Barbarę Nowak, która stwierdziła, że szczepienia przeciw Covid-19 są eksperymentem medycznym. W rzeczywistości są one nie tylko eksperymentem na urodzonych już ludziach, ale także na nienarodzonych dzieciach, bowiem szczepienia przyjmują też kobiety w ciąży. Preparaty czerpią również z makabrycznych, mengelowskich eksperymentów na dzieciach celowo zabijanych w aborcji na potrzeby firm farmaceutycznych. Czytaj całość >
Kurs dla pro-liferów w Poznaniu
W sobotę 8 stycznia w Poznaniu odbył się kurs dla pro-liferów. Było na nim 12 uczestników. Oprócz poznaniaków, przyjechały osoby z innych miejscowości, m.in. z Kalisza i Szamotuł. Swoim doświadczeniem podzielił się pan Roman, który wrócił z emigracji z Kanady, gdzie przychodził w charakterze publiczności na procesy Mary Wagner. Przykry widok upadku moralności był zaobserwowany niestety i w tzw. szkołach katolickich. Czytaj całość >
Szanowny Panie Piotrze, kłamstwo o syndromie aborcyjnym lub odmawianie człowieczeństwa nienarodzonym dzieciom to częste praktyki również wśród zwolenników aborcji w Polsce. Zależy im na tym, żeby jak najwięcej kobiet uległo tej propagandzie, a wyrzuty sumienia matek, które zabiły własne dzieci już ich nie interesują. Właśnie dlatego działamy i dalej uświadamiamy Polaków czym jest zbrodnia aborcji.
Z wyrazami szacunku,
Mariusz Dzierżawski
Fundacja Pro – Prawo do Życia
Popierasz to co robimy? Możemy dotrzeć do opinii publicznej tylko dzięki wsparciu naszych Darczyńców Wspieram działania Fundacji!
® Fundacja Pro – Prawo do Życia, 2021